Friday 21st April - after a bit of "what shall we do today" type of conversation, we decided to go to Lewes and see the Anne of Cleves House. Something we've been meaning to do for a very long time. The house is at the "wrong end" of Lewes, at river level, so if you have gone to visit the castle, or look around the shops, you are more than inclined to leave it until next time.
Driving along the A272, which, for a change, was relatively quiet, we were startled when a stag crashed out of the hedge on the right and crossed in front of the car. He hit the brakes, and we managed to give it about a foot of clear road in front of the bonnet. The doe which had been following it turned back into the hedge and forced its way through, away from the road. The car behind was lucky to miss us, by inches, mainly because the driver swerved into the path of what would have been oncoming traffic if there had been any.
The image of the stag, desperately running in front of the car, will stay like a photograph; I am trying to work out what kind of deer it may have been but can't decided.
The car that had been tailgating us, continued behind us for several miles, but at a much, much greater distance.
Onwards, without further incident to Lewes!
We parked behind Waitrose, opposite the brewery.
Most of the parking in Lewes seems to be at the bottom of the hill, at that end of the town. It meant quite a long walk, through charming, narrow little back streets and alleys until we got the other side of the railway station. This part of Lewes is called Southover, with interesting buildings and ruins here and there. We cut through a public park, to find it had been part of the gardens of an imposing Elizabethan Mansion, latterly a school, and now flats.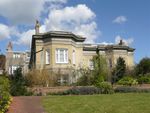 http://www.zoopla.co.uk/property/flat-4/southover-manor-house/southover-high-street/lewes/bn7-1ht/2234828
Eventually we found the Anne of Cleves House;
. Lunch in the cafe, and then a prowl round. IN the bedroom upstairs they had one of those chairs that turns into a table;
It's quite hard to find a picture of one on the internet, especially when you are not sure what the proper name for it is;
http://www.antiquesnavigator.com/d-79036/chair-turns-into-table-antique-doll-dollhouse-furniture.html
I've since discovered it is called a "chair and tilt table". This one sold for $5 but you can see it is rather small. Whether we ever get to own a full-size one of these is another question - but he has a fully equipped shed now...
It was very interesting, looking around the house, and reading up on the history, all emeshed with The Battle of Lewes of 1264 (Simon de Montford, Henry III and Brother Cadfael) and Henry VIIIth, Thomas Cromwell, dissolution of the monasteries, history of iron making in Sussex, cannons (and therefore the Armada).
We walked up, up, up the steep hill to the top of the High Street, emerging from the little snicket to the left of Lewes' famous bookshop;
which was quite a good way of checking on how my lung function is getting along these days.
Luckily there's lots to pause and look at on the way up, including the un-nerving sight of a small girl sitting down on her three-wheel scooter and letting it take her all the way to the bottom. My heart was in my mouth, but her mother wasn't bothered so I assumed that she'd done it before and survived. I should have asked for an autograph as I expect she'll be a famous snowboarder or something in ten years time.
Back down to the car, via various shops, and an uneventful drive home.