After the conversation I have just had/failed to have with The Man I Love, I think these would make a suitable purchase;
Let me make it clear - it was MY ears that were doing the in-and-out-ing this time.
http://www.etsy.com/listing/96474390/in-one-ear-out-the-other-resin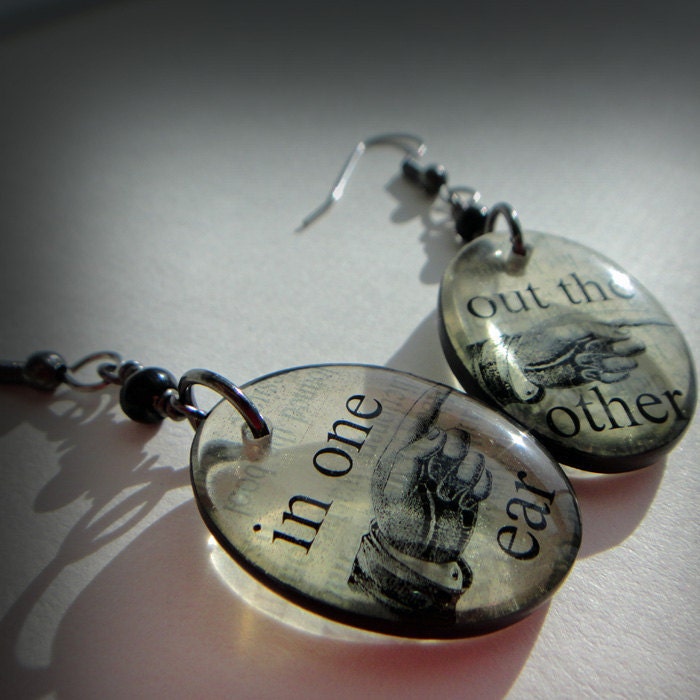 So if no-one buys them for me, I might get them anyway. And wear them with great pleasure. it is always nice to find something that fits so well.